7 leopard skins confiscated, 4 arrested
---

Tribune News Service

Dharamsala, 27 April 2011

The Forest Department with the help of information provided by the Wildlife Protection Society of India has arrested four poachers and confiscated seven leopard skins from them.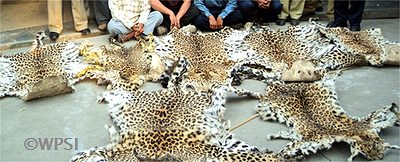 Sources said the leopard skins were procured by local poachers and were meant for sale to a Delhi-based smuggler.

It is for the first time that such a large number of leopard skins have been confiscated from Kangra district.

The accused have been booked under the Wildlife Protection Act.



.