Forest guard killed in Gahirmatha
---
11th February, 2003
In a shocking incident that took place on Saturday evening, three forest guards were abducted by the crewmembers of two gill-netters that had been seized inside the Gahirmatha Marine Sanctuary for illegal fishing. One of the forest guards,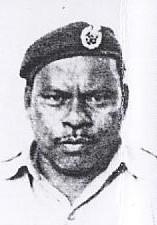 Shyam Singh, resisted and was pushed overboard. Shyam Singh, who was from Keonjhar, could not swim. His body was washed ashore on the beaches of Babubali Island on Monday afternoon.
The incident began when a forest patrol boat from Rajnagar Mangrove Wildlife Division intercepted the gill-netters inside Gahirmatha on the evening of 8th February. The seized boats were brought to Babubali Island, where most of the forest team disembarked and went to their tents. Three forest guards were left to watch over the seized gill-netters and their crew of thirteen. Later in the evening, the guards were overpowered by the crewmembers and abducted. One boat travelled towards Dhamra, were forest guard Bamdev Pradhan was released. The second boat, with forest guards Sankarsan Lenka and Shyam Singh on board, moved towards the Balasore coast. Shyam Singh, who put up some resistance to the attack, was thrown overboard as the boat headed out to sea. Late in the night, Sankarsan Lenka was asked to disembark in the shallow waters near Bhadrak coast. He was able to find his way to the beach through chest deep waters.
Our heartfelt sympathies go out to Shyam Singh's family and friends. This shocking incident is also a major setback to the Orissa Forest Department's turtle conservation efforts and Operation Kachhapa. Biswajit Mohanty, the Project Coordinator of Operation Kachhapa - WPSI's sea turtle conservation programme, has left for Ramnagar with the Chief Wildlife Warden. We will be supporting the funeral arrangements for Shyam Singh and making an ex gratia payment to his family.